1 Left Alive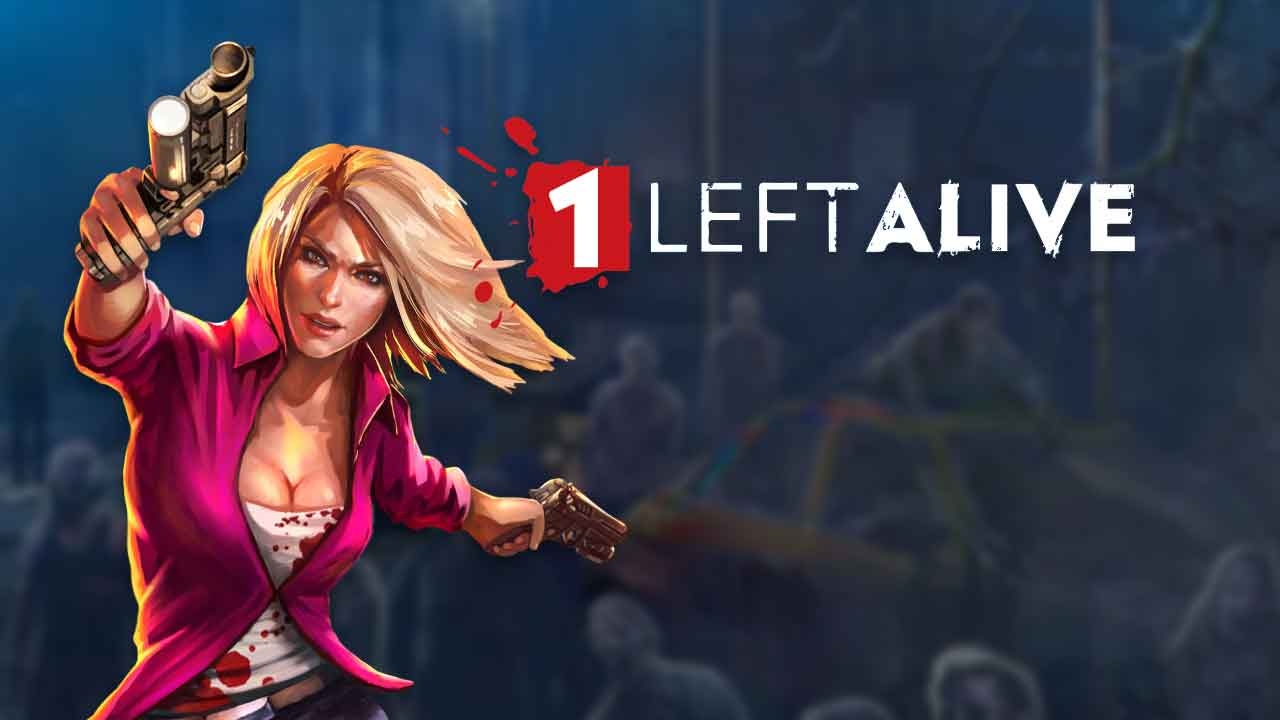 The immersive world of 1 LEFT ALIVE
As an avid slot game enthusiast, I'm always on the lookout for new and exciting gaming experiences. Recently, I came across the 1 LEFT ALIVE slot game and instantly fell in love with its post-apocalyptic theme and thrilling gameplay. It's no secret that survival games have taken the gaming industry by storm, and 1 LEFT ALIVE is no exception. This game transports players into a world where they must fight to stay alive and conquer the terrifying creatures that lurk in the shadows.
The graphics and animations in 1 LEFT ALIVE are truly a sight to behold. The developers have done an outstanding job of creating a dark and eerie atmosphere that keeps players on the edge of their seats. The detailed artwork, coupled with the chilling soundtrack, adds to the overall immersion of the game. As I continued to play, I couldn't help but feel as though I was right there in the middle of the action, fighting for my life.
One aspect of the game that I particularly enjoyed was the storyline. The game follows a group of survivors who are trying to navigate their way through a world overrun by zombies. As the last remaining survivor, it's up to you to fight off the hordes of undead creatures and make it out alive. The idea of battling against the odds and emerging victorious adds an extra layer of excitement to the game, making it a truly engaging experience.
Gameplay and features of the 1 LEFT ALIVE slot game
When it comes to gameplay, the 1 LEFT ALIVE slot game doesn't disappoint. This 5-reel, 1024 ways to win slot machine offers an array of exciting features that keep players entertained for hours on end. One such feature is the "Ways+" mechanic, which allows symbols to pay out in any position on the reels, giving players more opportunities to land winning combinations.
Another notable feature of the 1 LEFT ALIVE slot game is the "Bloody Wilds Free Spins." When three or more Free Spins symbols appear on the reels, players are awarded a random number of free spins. During these free spins, the Bloody Wilds feature can be activated, turning random zombie symbols into wilds and increasing the chances of winning big.
The game also includes a thrilling bonus round, known as the "Zombie Horde." In this feature, players must fight off waves of zombies, earning cash prizes and multipliers along the way. The longer you survive, the bigger the rewards, making this bonus round a truly exhilarating experience.
Strategies to increase your chances of winning
While 1 LEFT ALIVE is a game of chance, there are certain strategies that players can employ to increase their odds of winning. One such strategy is to familiarize yourself with the game's paytable and understand how the various symbols and features work. This will give you a better idea of what to expect during gameplay and help you make more informed decisions when placing bets.
Another strategy to consider is managing your bankroll effectively. Set yourself a budget before you start playing and stick to it, ensuring that you don't get carried away and spend more than you can afford. It's also a good idea to start with smaller bets and gradually increase them as you become more comfortable with the game.
Finally, it's essential to remember that slot games are ultimately about having fun. While winning is undoubtedly an exciting aspect of the experience, it's important not to get too caught up in the pursuit of victory. Enjoy the immersive world and thrilling gameplay that 1 LEFT ALIVE has to offer, and any winnings that come your way will be an added bonus.
Understanding the payout system in 1 LEFT ALIVE
To maximize your chances of winning in the 1 LEFT ALIVE slot game, it's crucial to understand how the payout system works. The game uses a "ways to win" system, which means that there are no fixed paylines. Instead, winning combinations can be formed by landing matching symbols on adjacent reels, starting from the leftmost reel.
The value of each symbol varies, with the game's protagonist offering the highest payout. Other high-value symbols include the various zombie characters, while the lower-value symbols are represented by playing card icons. Keep in mind that the more symbols you land in a winning combination, the higher the payout will be.
It's also worth noting that the game's RTP (Return to Player) is set at 96.50%, which is considered average for online slot games. This means that, on average, players can expect to win back 96.50% of their total bets over an extended period of play.
Tips and tricks for mastering the 1 LEFT ALIVE slot game
1 LEFT ALIVE may be a game of chance, but there are still some useful tips and tricks that can help you get the most out of your gaming experience. Here are a few suggestions to keep in mind:
Take advantage of the game's demo mode to practice your skills and get a feel for the gameplay before wagering real money.
Pay close attention to the game's special features, such as the Bloody Wilds Free Spins and Zombie Horde bonus round, as these can significantly increase your chances of winning.
Be patient and don't get discouraged if you don't win right away. Slot games can be unpredictable, but with persistence and a little luck, you may eventually land that big win.
Make sure to play within your limits and never chase your losses. It's important to remember that gambling should always be a fun and enjoyable pastime, not a source of stress or financial hardship.
Exploring the bonus rounds and special features
One of the most exciting aspects of the 1 LEFT ALIVE slot game is its array of bonus rounds and special features. These not only add an extra layer of excitement to the gameplay but also provide players with the opportunity to significantly boost their winnings.
The Bloody Wilds Free Spins feature, for example, can be triggered by landing three or more Free Spins symbols on the reels. Once activated, players are awarded a random number of free spins, with the chance to retrigger the feature by landing additional Free Spins symbols.
The Zombie Horde bonus round, on the other hand, is a thrilling test of survival, as players must fend off waves of zombies to earn cash prizes and multipliers. The longer you survive, the bigger the rewards, making this bonus round an adrenaline-pumping experience that's not to be missed.
Comparing 1 LEFT ALIVE to other popular slot games
When it comes to slot games, the 1 LEFT ALIVE slot game stands out from the crowd thanks to its immersive theme, engaging gameplay, and array of exciting features. While there are countless other popular slot games on the market, few can match the level of excitement and immersion that 1 LEFT ALIVE offers.
That said, if you're a fan of survival-themed games, you may also enjoy titles such as "Lost Vegas" or "Attack on Retro." Both of these games boast thrilling gameplay and a similar post-apocalyptic atmosphere, making them excellent alternatives for players who can't get enough of the 1 LEFT ALIVE slot game.
Where to play the 1 LEFT ALIVE slot game online
If you're eager to try your luck at the 1 LEFT ALIVE slot game, you'll be pleased to know that it's available at a wide range of reputable online casinos. Some of my personal favorites include LeoVegas, Casumo, and Mr. Green, all of which offer an extensive selection of games, top-notch security, and excellent customer support.
Before signing up to any online casino, it's always a good idea to do your due diligence and ensure that the site is licensed and regulated by a reputable authority. This will ensure that your personal and financial information is kept safe and secure, allowing you to enjoy your gaming experience with peace of mind.
Conclusion: Becoming the ultimate survivor in 1 LEFT ALIVE
The 1 LEFT ALIVE slot game is a thrilling and immersive experience that's perfect for fans of survival-themed games. With its captivating storyline, stunning graphics, and array of exciting features, it's no wonder that this game has quickly become a favorite among slot enthusiasts.
By familiarizing yourself with the game's mechanics, employing effective strategies, and taking advantage of the various bonus rounds and special features, you'll be well on your way to becoming the ultimate survivor in the 1 LEFT ALIVE slot game. So, why not give it a try and see if you have what it takes to outlast the zombie hordes and emerge victorious?